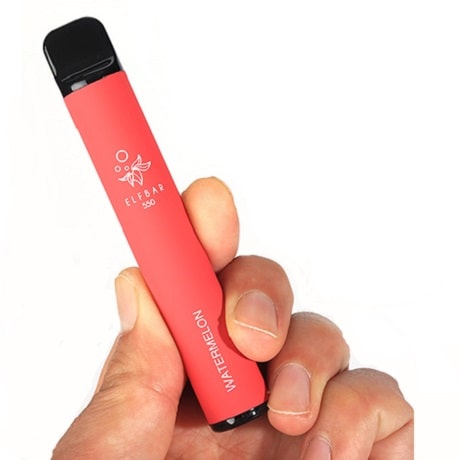 If you've been vaping for a while, you'll probably be familiar with the vast number of 'pods' on the market.
While I personally don't use them other than for the purpose of reviewing them, they definitely have their place in the market, and I can see why they've become so popular as of late.
The Elf Bar 600 Disposable Pod has been around a little while now, and they've got a lot going for them.
They're a simple vaping device that can be vaped straight out of the box, and when you finish with it, you just throw it away.
There's no playing around with settings. No filling them up with e-liquid. You just take it out of the box and vape. That's it.
So now we know a little bit about it, let's now take a deeper look into what you actually get and how they perform to see if they're a good fit for you.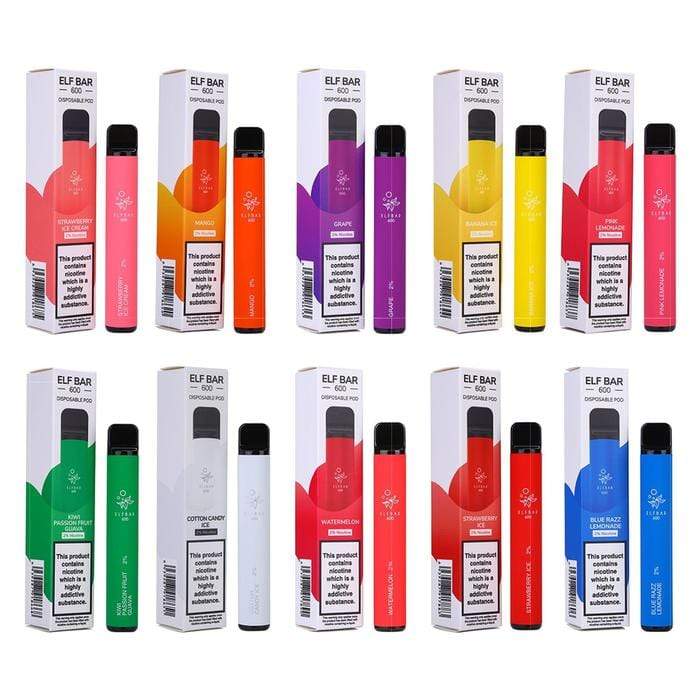 Packaging & Design
The packaging is kept simple as seems to be the case with most pods.
It comes in a small box, and when you open it, it's wrapped in a small plastic seal-proof bag to keep it's freshness.
Pods are relatively inexpensive devices so you wouldn't expect them to go all out on the packaging.
Having said this, it does the job.
The Elf Bar 600 Disposable Pod is slim and compact. I do like the aesthetics and it's nice and ergonomic to hold and vape with.
If you've used these pods before then you'll know that they're very small and portable and should fit easily into your tight jeans pocket.
When vaping there is a small blue light indicator, but unfortunately, it's positioned at the base of the pod, facing away from you so you can't actually see if it's lighting up as you vape (unless you're vaping in front of a mirror, of course!).
Not the smartest design, but it's not particularly vital to see it lighting up so I'm not too upset about this.
The design of the mouthpiece is comfortable when inhaling and provides a nice mouth-to-lung vape. Not too loose and not too tight.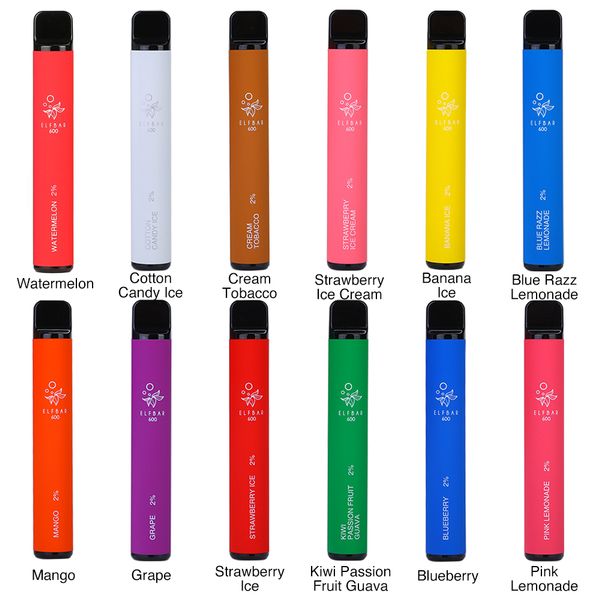 How Long Does It Last?
These come with a 550mAh batter that they claim will give you 600 puffs – hence the name "Elf Bar 600…"
But do you actually get 600 puffs?
I vaped a few of these and when I got to around 500-600 puffs, there was still a decent amount of flavour, and the battery didn't die early.
I've definitely experienced other brands of pods that claim to give you 600+ puffs, and there have been some that missed the mark…they either get weak on flavour or the battery died early, but this hasn't happened with any of the Elf 600's I've tried so far.
I was getting around a day and a half to two days use depending on how much I was vaping. If you're a heavy vaper or smoker you can expect to be on the lower side.
I have some friends that are much lighter vapers than me and these '600 puff pods' can last them several days.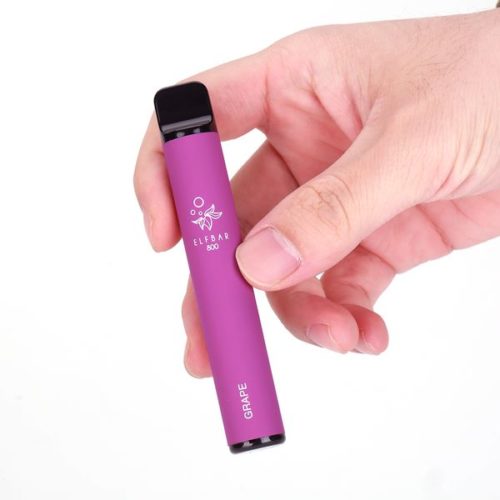 How Many Flavours and Are They Any Good?
You get to choose from a massive range of 27 flavours.
While I didn't get to try every single flavour, the ones I did try were really impressive and packed with immense flavour.
I was genuinely impressed.
They come in 20mg (2%) nicotine, and I've made a list of all 27 flavours that you can currently get below:
Apple Peach
Banana Ice
Blueberry
Blue Razz Lemonade
Blueberry Sour Raspberry
Coconut Melon
Cola
Cotton Candy Ice
Cream Tobacco
Elf Berg
Energy Ice
Grape
Kiwi Passion Fruit Guava
Lemon Tart
Lychee Ice
Mango
Mango Milk Ice
Peach Ice
Pineapple Peach Mango
Pink Lemonade
Spearmint
Strawberry Banana
Strawberry Energy
Strawberry Ice
Strawberry Ice Cream
Strawberry Kiwi
Watermelon
Here's a little breakdown of the flavours I tried and how they faired for me…
Apple Peach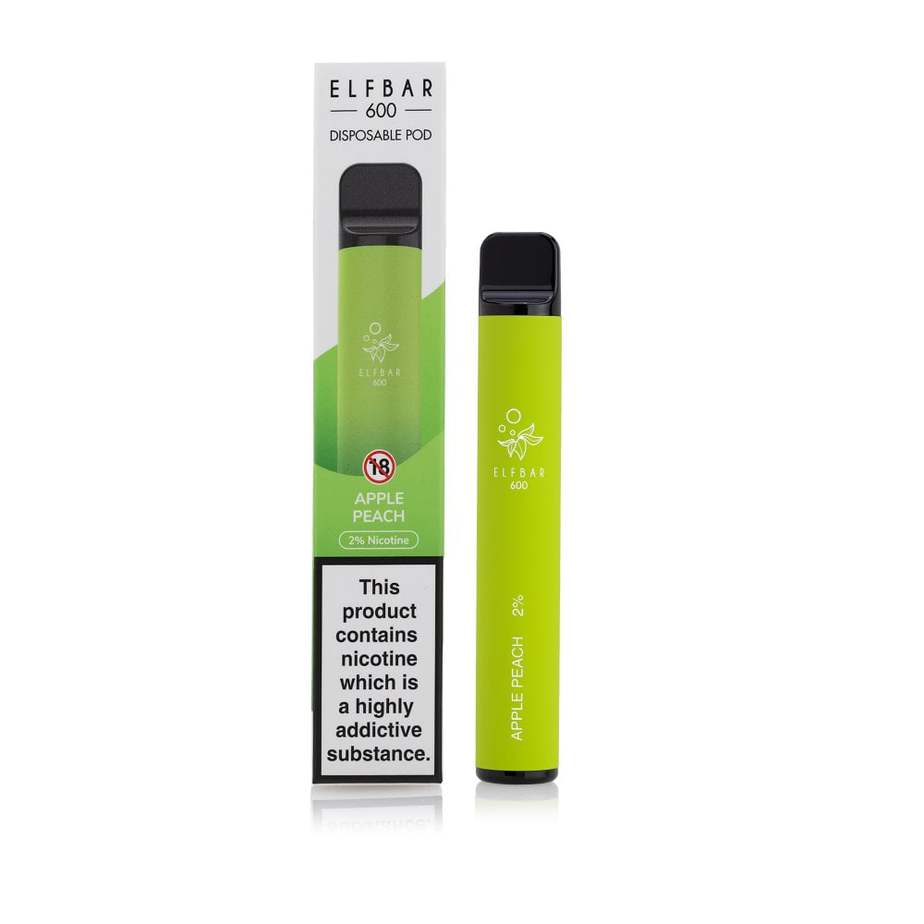 The Apple Peach flavour is one of the best flavours I tried.
You can taste both the apple and the peach, and these two flavours compliment each other really well.
I got more of the apple on the inhale and more of the peach on the exhale.
If you like your fruity vapes then I highly recommend you give this one a go.
Banana Ice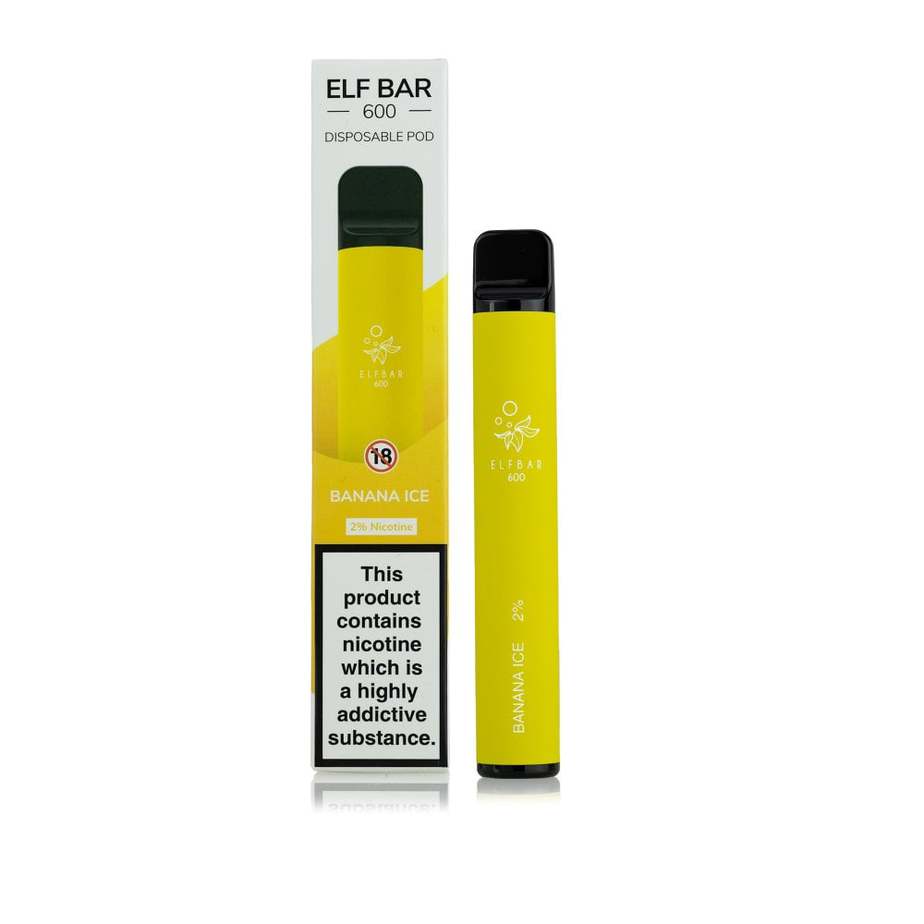 Banana Ice is one I was a little unsure about at first. I'm not a huge fan of 'ice' e-liquids, but it really did enjoy this. The sweet, creamy taste of banana is combined with a light hint of mint to create a refreshing vape that I really wanted more of when I finished it. I might not be a big pod vaper, but I probably will buy a couple more of this flavour.
Strawberry Banana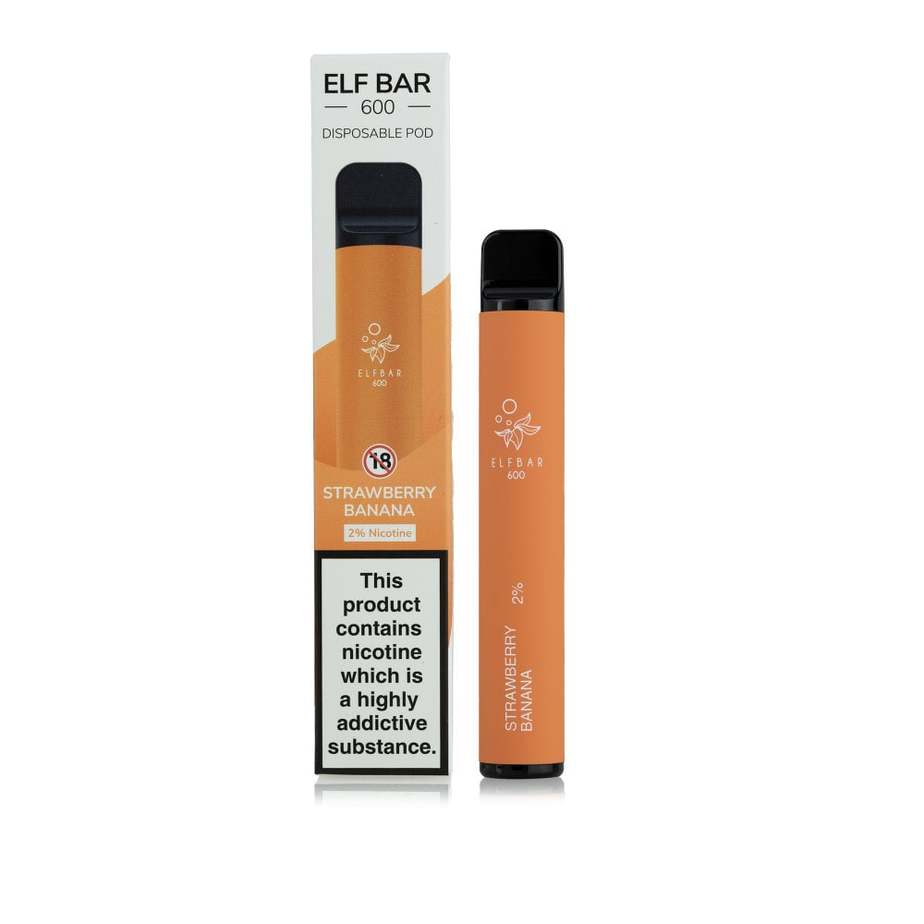 Strawberry Banana is a nice and balanced a mix of sweet, ripe strawberries and bananas. I don't think you can go far wrong with this flavour combo. Most people love strawberries and bananas, so why not? Easily another favourite of mine.
Coconut Melon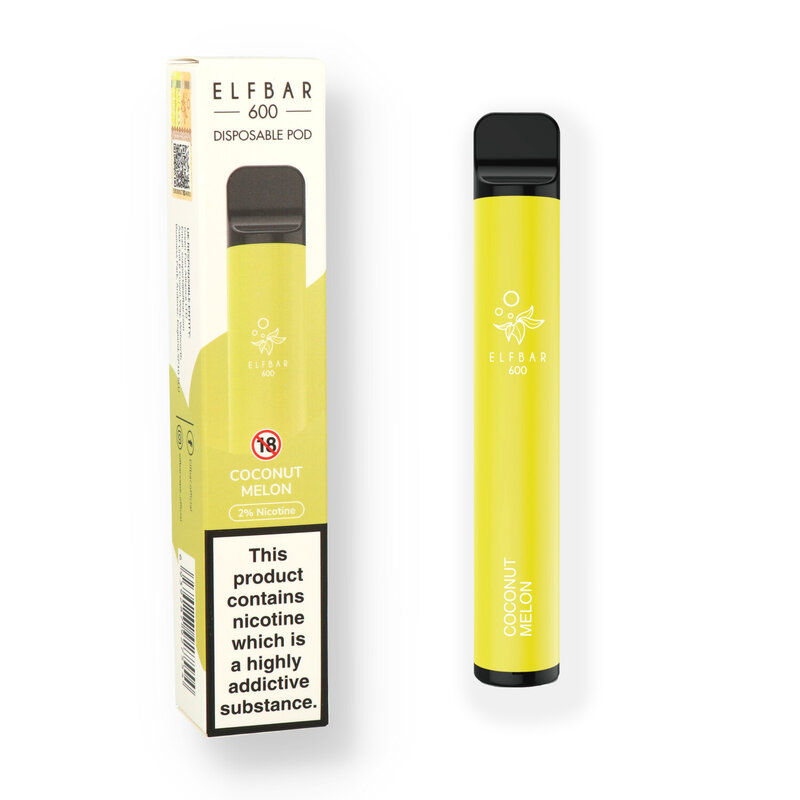 Coconut and melon are two flavours that are usually enjoyed separately, and I didn't think I was going to like it.
The coconut has a sweet, nutty flavour which is paired with the juicy sweetness of melon.
The flavours do complement each other quite well, but it's not a flavour combo I'd go back to. In fact, I didn't even finish this pod.
It's not that I didn't like it, because it was okay, but the flavour combination wasn't that nice that I felt I had to keep vaping it, unlike the others I tried.
I'm glad I tried it though!
How Much Do They Cost?
In the UK the Elf Bar 600 is priced at around £5 each.
If you buy in bulk, you can sometimes get them around 20% cheaper, which puts them at the £4 mark.
If you're in the US prices range from around $5-$7 each depending on where you get them and how many you buy.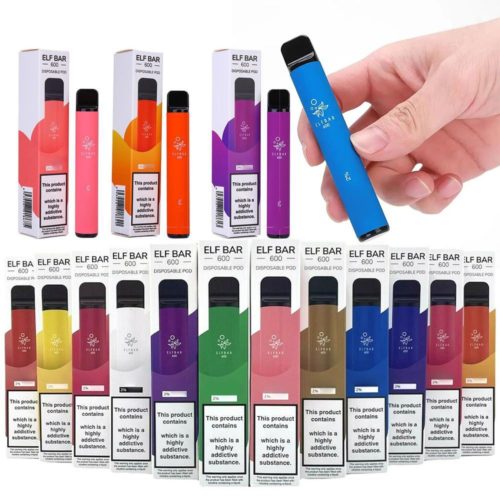 Where Can You Buy Them?
It's always nice to support your local vape shop if you have one. If you don't then you'll find plenty of options online with a simple Google search…
Pros
550mAh Battery
Zero Maintenance
27 Flavour Options
Inhalation Activated
Equivalent to around 50 Cigarettes
Cons
Light Activation Placement
Conclusion
The Elf Bar 600 Disposable Pod is a great choice if you're looking for simple vaping device that produces top-quality flavour.
With 27 flavours to choose from, you should have no problem finding a few you'll enjoy and likely keep restocking.
It's slim and compact and comes with everything you need to start vaping.
There's really not a lot I do not like about these pods, so I'm giving them a solid 4/5 overall rating based on my preferences and experience.
Have you tried to Elf Bar 600 Disposable Pod? Let us know your thoughts in the comments below…