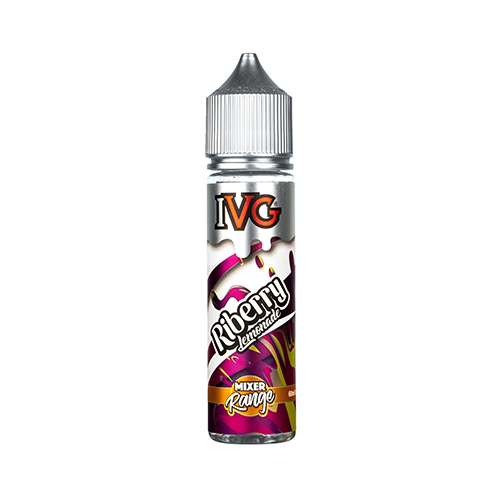 Quick Links:
INTRO
Riberry Lemonade – a combination of flavours and name that has a play on the drink many of us will be very familiar with: Ribena (Blackcurrants).
Is I Vape Great (IVG) on to something here with their own branded blended mix of berries and lemonade e-liquid?
Based on my experience vaping it, I think they've done a great job with it, and I was vaping it day after day without getting sick of it, which is very unusual for me since I tend to find most e-liquids I've tried and liked are hard to vape for more than a day at a time.
However, that is not to say that everything about this e-liquid is perfect. I just really like the overall flavour, even if the balance of the berries and lemonade is questionable to me.
IVG have their own premium range of e-liquids. Admittedly, I hadn't heard of them until they reached out to me asking if I would be interested in reviewing any of their e-liquids.
Of course, I didn't decline, and they sent me 10 fruity flavoured e-liquids to review, one of which happens to be Riberry Lemonade.
After vaping it for around a week, I have written a comprehensive Riberry Lemonade Shortfill e-liquid review – and I'll start by letting you know that the flavour of this juice is delicious, but do keep in mind as  you read this review that we all have different tastes, and our tastes and opinions of e-liquid flavours are always subjective.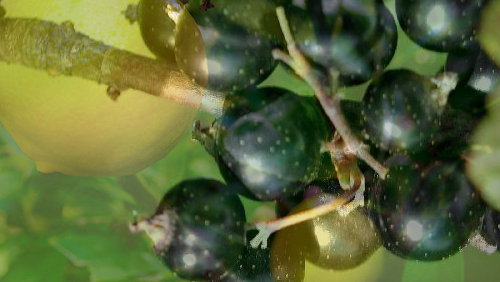 Image (edited) Source: Jumpstory
When I started vaping it, the first question I asked myself was, "does this fruity e-liquid flavour combination work?
I also had to determine how accurate the flavour of Riberry Lemonade tasted compared to what my expectations were based on what IVG advertises the flavour as, which I will get to…
Then I had to determine if it tastes good enough to go out of my way to buy it (based on my personal flavour preferences).
Well…the short answer is yes, and I did. I purchased a bottle as soon as I finished the free one they sent me for review – it's that good.
If you love the taste of the infamous drink, Ribena (blackcurrant), and Lemonade, then you'll want to read this full review since it's a fantastic all-day-vape juice – it has also become one of my new favourite e-liquids to vape.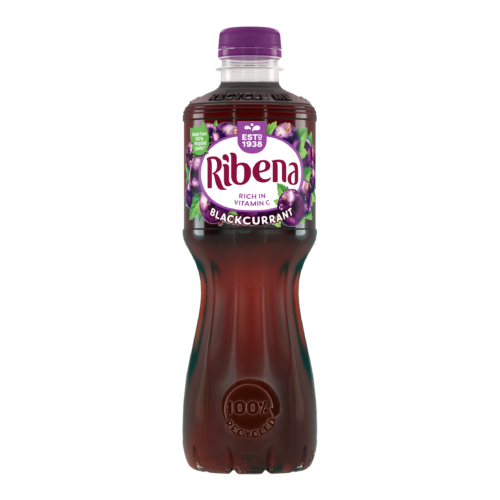 Image Source: www.ribena.co.uk
I Vape Great's (IVG) Riberry Lemonade (70VG/30PG) E-Liquid (50ml Shortfill) was sent to me with a 10ml of 18mg freebase nicotine that I added to the 50ml bottle.
In this review I will discuss how accurate the flavour tastes compared to what is advertised, how much it costs, and why I decided to buy a bottle of it after vaping and finishing the entire bottle over the course of around week, and finally, where you can buy it should you wish to get your hands on it.
I'll start by letting you know how I perceived the flavour compared to what is advertised…
DOES RIBERRY LEMONADE TASTE LIKE BLACKCURRANT AND LEMONADE AS ADVERTISED?
One of the most important questions when purchasing an e-liquid to me is how accurate the taste of vaping it is compared to what it's advertised as – of course, the quality is equally important, but for now we'll focus on the accuracy of what is described compared to how I felt it tastes.
IVG describe this particular e-juice as "A perfect blend of crushed blackcurrants and wild berries paired with refreshing lemonade…"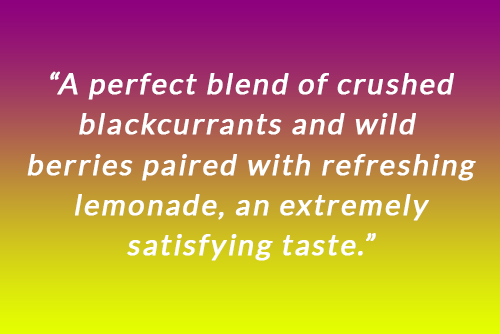 But how accurate is this description compared to the taste?
Based on vaping the full 50ml bottle over the period of just over a week, I can tell you that it does have prominent berry flavour (the blackcurrant Ribena) is really noticeable and tastes great; however, the flavour of the lemonade is extremely subtle – almost unnoticeable until you exhale.
Is this a bad thing?
This will depend on your preferences when it comes to how  you perceive the balance of combined flavours – it's very subjective and hard to say one way or another. I like it, so for me, I really don't mind it.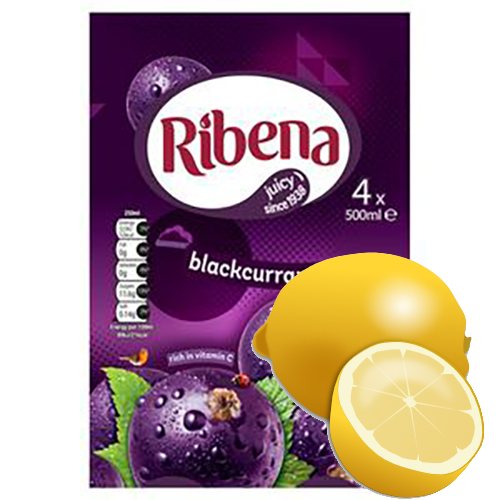 Image (edited) Source: www.sainsburys.co.uk
While I can't taste much of the lemonade, which I would suggest is just being overpowered by the flavour of the berries, there is are minor notes of 'lemonade' and it is an e-liquid I couldn't stop vaping once I started.
Whether you notice a strong note of lemonade or not (in my case it wasn't there), for me, it is still an extremely good flavoured e-liquid that has now become one of my 'go-to's'.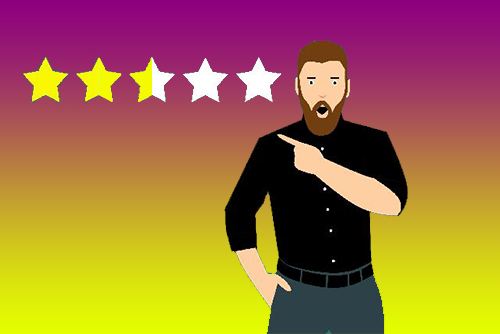 Image (edited) Source: Jumpstory
Based on this, I'd give it a 2.5/5 for flavour accuracy based on the lack of lemonade but an easy 4.5/5 based on my flavour preferences
Most e-liquids that I do like tend to become too much after vaping over the course of a day – but not this one. Not for me anyway.
With all that being said, let's move on to the cost…
HOW MUCH DOES RIBERRY LEMONADE COST?
The cost of Riberry Lemonade will vary depending on where you buy it.
In the UK, you can buy Riberry Lemonade from I Vape Great (IVG) for £12.99 (VAT included) at the time of writing this review + £1.99 postage.
Total IVG Cost: £14.98 (includes shipping and VAT as well as a free optional 10ml nic-shot at 18mg).
Do note that IVG do offer two for £22.00 too, which makes it only £11.00 per bottle should you go down this route.
Also keep in mind that shipping costs may vary depending on your location – I am based in Suffolk and the postage cost is £1.99.
IVG use Royal Mail tracked 48, and they claim the product should be with you within 2-3 days. I ordered another Riberry Lemonade and it took about 4 days to arrive from point of order, which for me isn't too bad.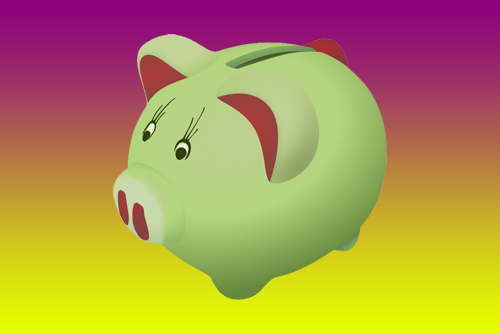 Image (edited) Source: Jumpstory
You can also buy it from Vape Superstore, who are currently selling it for £14.99 + £3.99 for postage.
Total: £18.98 (includes shipping and VAT as well as a free 10ml nic-shot)
Vape Superstore use DPD for their shipping, and you should expect it to be delivered in around 2-4 working days, according to the note in the basket pre-checkout.
Also keep in mind that Vape Superstore offer free postage if you spend over £25.00, and they offer 2 50ml shortfill bottles (which you can mix and match) for £25.00.
If you Google Riberry Lemonade, you may find other companies offering this e-liquid – some at the same price, some may have an offer or be less expensive while others may sell it for more.
For this reason I recommend you always look around and compare prices if you are on a budget and to find the best available offer.
Before we go into why I bought another bottle, I'll briefly explain how to add a nic-shot to the shortfill bottle in case you're not familiar with the process…
HOW TO ADD NICOTINE TO A SHORTFILL BOTTLE
Due to vape product regulations in the UK, e-liquids over 10ml cannot be sold with nicotine and must be sold nicotine-free.
If you buy an e-liquid that contains more than 10ml and you want to use nicotine, you'll have to add nic-shots to your e-liquid, hence the reason you hear the term 'shortfill' – this simply means that  the e-liquid bottle contains the e-liquid and contains enough space for you to add a nicotine shot of your choice.
In this instance, the Riberry Lemonade came in a 50ml bottle and left space for me to add a shot of nicotine up to about 10ml giving you a total of 60ml of juice to vape.
When it comes to nic-shots, you have two types of nicotine available to add to your juice of choice: freebase nicotine or nicotine salts.
You can learn more about how freebase nicotine compares to nicotine salts here.
So how do you add the nicotine?
VPZ have a thorough and easy-to-follow guide on how to add your mix your nic-shot with your shortfill juice.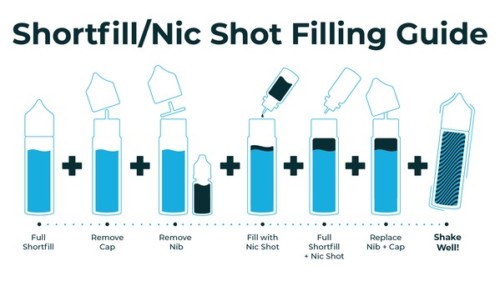 Image Source: www.vpz.co.uk
If you buy, for example, a 50ml shortfill bottle of Riberry Lemonade in the UK it will not contain nicotine – you'll either be  offered a free nicotine shot (usually a 10ml bottle) or you can buy them at your local vape shop or online.
You may be wondering how to work out the correct amount and strength of nicotine to add in order to achieve 3mg/ml. Fortunately, VPZ's guide covers this too and the below graphic will help you understand the formula: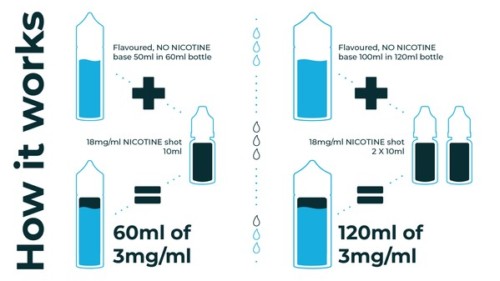 Image Source: www.vpz.co.uk
You can buy nic-shots from most local and online vape shops – I usually get a 10ml Nic-Shot at 18mg for around £1.00 from VapeUK, unless I am in the town center, where I'll help to support the local retail shops where the price is reasonable.
I have found that most companies selling shortfill's tend to offer a free 'nic-shot' when you buy a 50ml bottle of e-liquid so you may not even have to buy any separately, but you should check with the company you are ordering from if you are not sure if a nicotine shot is included should you want or need one.
WOULD I BUY RIBERRY LEMONADE?
The short answer to this is: I already have.
Once I finished the free shortfill bottle that was sent to me to write this review, I liked  it so much that I felt the need to add it to my small collection of 'all-day-vape' e-liquids.
Image below shows my order details, and I received regular updates from IVG, which is who I ordered from.
I ordered this e-liquid from IVG after comparing it to a couple of other companies that are selling it in the UK.
My main purpose for choosing them was because:
They were the cheapest I found including the £1.99 postage cost as noted above.
They offered a free 18mg nic-shot (18mg).
The ordering process was quick and easy.
My purchase direct from them had nothing to do with the fact they sent me the free one. They were simply the least expensive I found (I always compare at least 3 as a rule-of-thumb).
The time from point of order to delivery was about 4 days.
I haven't vaped the second bottle yet because I have so many other e-liquids to try out and review, but I am looking forward to topping my vape tank up with Riberry Lemonade again soon since it is such a high-quality e-liquid and I love the flavour even though the lemonade is really subtle.
Let me summarize this review of Riberry Lemonade and leave you with my final thoughts…
CONCLUSION
You may be asking yourself why I gave this e-liquid 4 out of 5 stars instead of 5 taking into consideration how much I like it, the cost and everything else mentioned in this review.
Well…the first reason is getting 5 stars means EVERYTHING has to be perfect, from the taste (which is subjective) to the accuracy of the e-liquid description compared to what I tasted – no matter how good the juice tastes.
Everything is taken into consideration when giving any product a 'starred rating' based on my experience.
In this case, the blackcurrant flavour is a lot more prominent, and there is only a very subtle hint of lemonade (mainly on the exhale).
This is not necessarily a bad thing (in fact, I like IVG's mix here of Riberry Lemonade just as it is), but this review takes everything into account, hence the four out of five stars…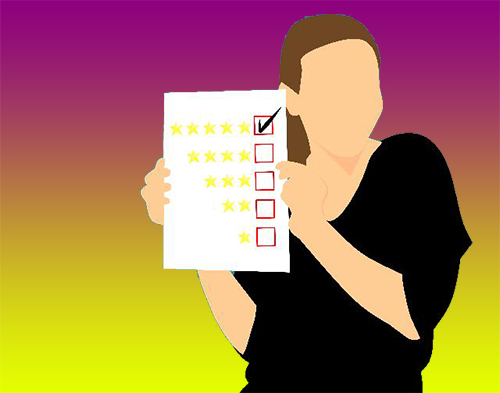 Image (edited) Source: Jumpstory
I personally wouldn't change anything about it (flavour-wise), but your expectations may be different and I feel it's fair to give it 4 out of 5 stars based on this alone since it may well be a more vital factor for you.
I would highly recommend this e-liquid to anyone I know that like's fruity flavoured e-liquids if they prefer a dominant blackcurrant (berry) flavour since that's what I got from it so if you like your 'fruity' flavours, you may just want to give this one a go!
Have you tried Riberry Lemonade by IVG or any others in their range? Let me know your thoughts on what it is you tried below…