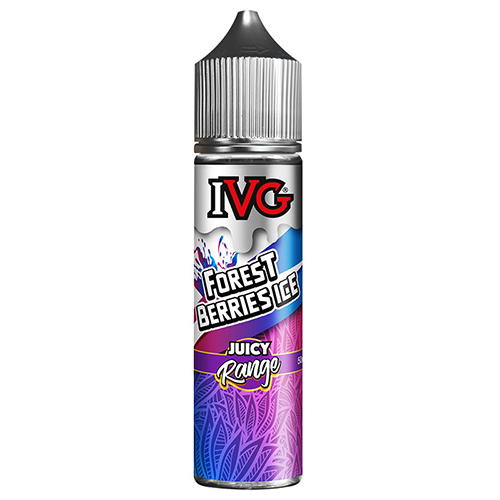 QUICK LINKS:
INTRO
Forest Berries – a combination of berry flavours that incorporates the flavours of dark blackcurrants with "…hints of blackcurrant and red currants…" with "…bursts of red cherries", according to I Vape Great's (IVGs) product description.
As we know, there are many e-liquids that claim to have a flavour profile, some of which are well-executed, while others not so much.
Today, I'll be diving deep into Forest Berries ICE to let you know how good or bad this juice is based on my experience having vaped nearly 50ml of it over a couple of weeks.
Over the course of these two weeks I dipped in and out of vaping Forest Berries, which overall is a nice-tasting e-liquid.
However, it did become too sweet for me to vape constantly, which is a personal taste and opinion.
I did like it enough to continue vaping it on and off, just not enough to treat it as an all day vape day after day, which is why it took me nearly two-weeks to get through a single 50ml bottle, which is still unfinished.
There are a lot of things to like about Forest Berries, but it's not a juice I'd personally go back to.
If this is the first time you've heard of I Vape Great (IVG), it's worth knowing that they do have a range of premium e-liquids, many of which I'm in the process of testing for these reviews.
I can attest to many of them being really good, but there are definitely some fruity flavours sent to me that are not my 'cup of tea' for various reasons.
Having vaped nearly 50ml over about a week and a half, give or take, I have written a comprehensive Forest Berries Shortfill e-liquid review – for me, it's definitely a juice I can vape short term due to the sweetness of it, but that's as far as I could go with it. Please keep in mind that we all have different tastes and opinions of varying e-liquid flavours, which are often subjective, as you read these reviews.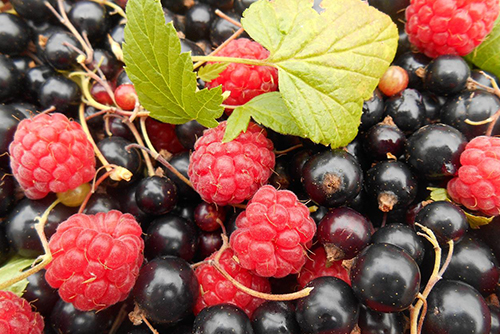 Image Source: Jumpstory
When I start vaping any e-liquid, the first questions I usually ask myself is: "does this e-liquid flavour combination work, and is it as described"?
The accuracy of a description compared to what I taste is one of the most important factors besides the juice quality.
From here I reflect on the juice and make a judgement on whether it's good enough for me buy it, and this is a very personal opinion.
In the case of Forest Berries, I can confirm that I wouldn't go out and buy it even though I do like the flavour. I'll explain why later in this review.
I think this e-liquid would sit well for you if you have a sweet-tooth and like the prominent taste of blackcurrants, which is the main flavour I taste on the inhale, exhale and aftertaste. It's very much overpowering and I do struggle to taste the other flavours.
It may not be one I'll stock up on, unlike the Riberry Lemonade, which I reviewed recently, but it may well be a winner for you.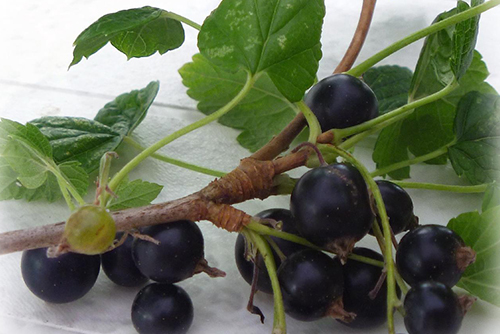 Image Source: Jumpstory
I Vape Great's (IVG) Forest Berries (70VG/30PG) E-Liquid (50ml Shortfill) was sent to me with a 10ml of 18mg freebase nicotine that I added to the 50ml bottle.
Let's continue this review by letting you know how accurate the flavour is compared to what is advertised based on my experience…
DOES FOREST BERRIES TASTE LIKE BLACKCURRANTS, RED CURRANTS AND RED CHERRIES AS ADVERTISED?
While it's one thing to receive a well-flavoured, high-quality e-liquid when you pay a premium, it's equally important to 'get what you pay for'.
For me, this means tasting the flavour as is advertised by the company in question.
Unfortunately, Forest Berries falls short in this department.
IVG describe Forest Berries as "A distinguished blend of…dark blackcurrants with hints of blackcurrant and red currants…with a sweet burst of red cherries."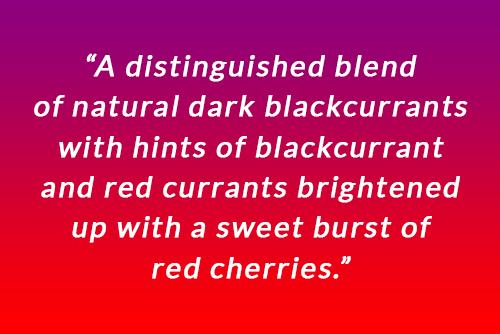 Now it does go without question that this juice is berry-heavy…
However, where I struggled here is with the red currants and red cherries – I really can't make out the taste on either the inhale or exhale.
I do appreciate that these berry flavours will combine, and it may well be the way this flavour combination is meant to work out, since there is definitely a prominence in the blackcurrant flavour, which I did enjoy over small periods of time vaping it.
I'm going to give IVG the benefit of the doubt here since there are some notes of these flavours if you really try to find them, but it's super subtle in the aftertaste for me.
While vaping, however, I cannot taste anything other than blackcurrant.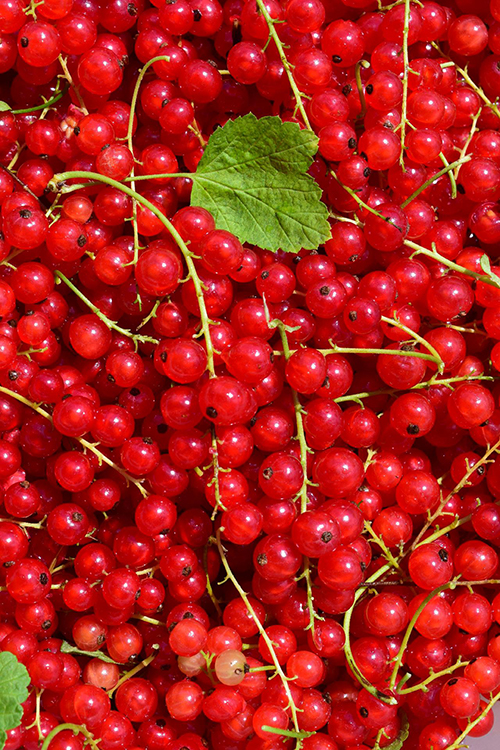 Image Source: Jumpstory
Maybe it's just me…let me know in the comments if you taste the red currants and red berries if you've tried or intend to try this juice.  It would be nice to know what your impressions of the flavour combination is compared to mine.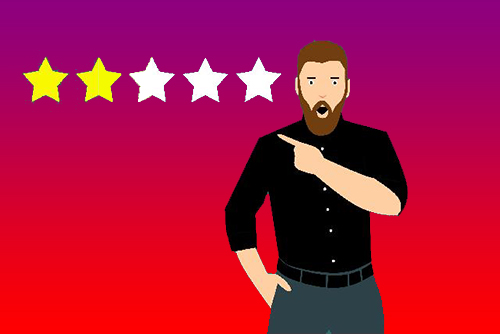 Image (edited) Source: Jumpstory
Based on my personal experience of the flavour compared to what is advertised, I'm going to give Forest Berries a 2/5 for this section of the review.
If I was going to judge the flavour on my personal preference, I'd be more inclined to give it a 3.5/5 since it is a nice flavour, but just too sweet to vape all day for more than a day or two at most.
Again, this is my own personal taste. Yours may differ.
Now that we have an idea on the flavour accuracy, let's discuss how much Forest Berries going to cost you…
HOW MUCH DOES FOREST BERRIES COST?
As usual, the amount you'll pay for your juice will depend on where it's purchased as well as the time of purchasing since some companies offer deals from time to time.
In the UK, you can buy Forest Berries from I Vape Great (IVG) for £12.99 (VAT included) at the time of writing this review + £1.99 postage.
Total IVG Cost: £14.98 (includes shipping and VAT as well as a free optional 10ml nic-shot at 18mg).
Do note that IVG do offer two for £22.00 + shipping too, which makes it around £11.00 per bottle should you go down this route.
Also keep in mind that shipping costs may vary depending on your location – I am based in Suffolk and the postage cost is currently £1.99.
IVG use Royal Mail tracked 48 for their standard shipping, and they claim the product should be with you within 2-3 days.
I have ordered from IVG using this shipping method on a couple of occasions, and their delivery times were accurate.
I did also order some Riberry Lemonade for the second time using their express shipping, and it was delivered the next day – very impressive!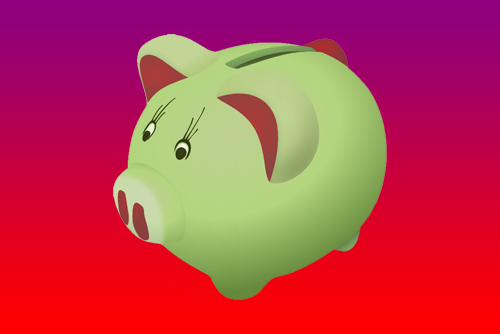 Image (edited) Source: Jumpstory
You can also buy Forest Berries ICE from Vape Crowd (if you're in the UK), who are currently selling it for only £10.99 + £3.30 for shipping.
Total: £14.29 (includes shipping and VAT as well as a free 10ml nic-shot) per 100ml bottle.
Vape Club don't specify who does their shipping on their website so I can't confirm who they use.
I have bought from Vape Club before, but I have forgotten who delivered the package.
I'll update this review when I receive my recent order I placed just a couple of days ago, and let you know which company is used to deliver their e-liquids.
Vape Club do offer free postage if you spend over £30.00. Worth keeping in mind since their e-liquid prices are some of the most competitive I've found on the web to date (and I have no affiliation with them what-so-ever).
If you Google Forest Berries ICE, you will find several other companies selling it at various prices. I always recommend having a little shop around just in case there are any deals going on.
Before I explain why I wouldn't buy this e-liquid, I'll explain how you add nic-shots to these shortfill bottles just in case you're not familiar with this process…
(Skip to "Would I Buy Forest Berries ICE?")
HOW TO ADD NICOTINE TO A SHORTFILL BOTTLE
Due to vape product regulations in the UK, e-liquids over 10ml cannot be sold with nicotine and must be sold nicotine-free.
If you buy an e-liquid that contains more than 10ml and you want to use nicotine, you'll have to add nic-shots to your e-liquid, hence the reason you hear the term 'shortfill' – this simply means that  the e-liquid bottle contains the e-liquid and contains enough space for you to add a nicotine shot of your choice.
In this instance, the Riberry Lemonade came in a 50ml bottle and left space for me to add a shot of nicotine up to about 10ml giving you a total of 60ml of juice to vape.
When it comes to nic-shots, you have two types of nicotine available to add to your juice of choice: freebase nicotine or nicotine salts.
You can learn more about how freebase nicotine compares to nicotine salts here.
So how do you add the nicotine?
VPZ have a thorough and easy-to-follow guide on how to add your mix your nic-shot with your shortfill juice.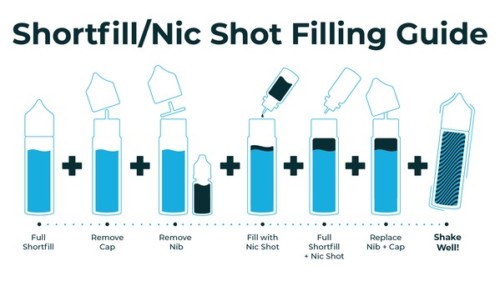 Image Source: www.vpz.co.uk
If you buy, for example, a 50ml shortfill bottle of Riberry Lemonade in the UK it will not contain nicotine – you'll either be  offered a free nicotine shot (usually a 10ml bottle) or you can buy them at your local vape shop or online.
You may be wondering how to work out the correct amount and strength of nicotine to add in order to achieve 3mg/ml. Fortunately, VPZ's guide covers this too and the below graphic will help you understand the formula: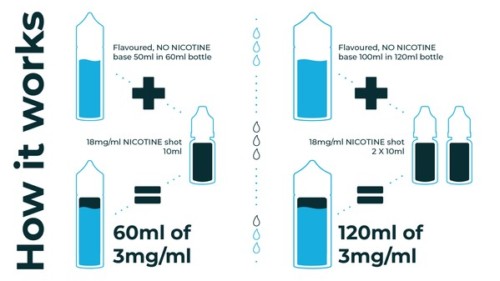 Image Source: www.vpz.co.uk
You can buy nic-shots from most local and online vape shops – I usually get a 10ml Nic-Shot at 18mg for around £1.00 from VapeUK, unless I am in the town center, where I'll help to support the local retail shops where the price is reasonable.
I have found that most companies selling shortfill's tend to offer a free 'nic-shot' when you buy a 50ml bottle of e-liquid so you may not even have to buy any separately, but you should check with the company you are ordering from if you are not sure if a nicotine shot is included should you want or need one.
WOULD I BUY FOREST BERRIES ICE?
On this occasion, it's a no from me. But it's a personal preference.
Firstly, I am very selective when it comes to juices I like – extremely fussy!
As much as I like my fruity vapes, I don't like anything that is too sweet on the aftertaste, even if the flavour is nice, and that's where Forest Berries loses out in my case.
The flavour is excellent, as is the quality, but vaping it all day for more than a couple of days becomes too much for me, and therefore I would not buy it.
If you have a 'vaping sweet tooth' and like the flavour of blackcurrants, then you'll probably love this as it is top quality e-liquid.
The best way I can describe the flavour aftertaste is that it reminds me of the aftertaste you get when you drink blackcurrant concentrate juice (not so much Ribena – it's more like the bulk standard juice or even Robinsons).
With all that said, I'm now going to summarize the review with my final thoughts…
CONCLUSION
You'll notice that I've given Forest Berries 3/5 stars.
This takes into account the flavour, which is great, the price, which is reasonable, and the long-term vapability (if that's even a word) for me and only me.
I love the flavour of this juice, and the price is very reasonable, especially if you buy more than one from IVG or opt to buy from Vape Crowd who offer super competitive pricing, but I cannot vape this juice for very long due to it's sweetness.
Not everyone will be put off by this since we all have different tastes.
I have friends that love super sweet e-liquids and would likely give this a 4 or 5 out of 5 stars since the quality of the juice is up there with some of the best I've tried.
But, this review is based on my personal experience, which you should keep in mind, and therefore receives a relatively positive score, all things considered.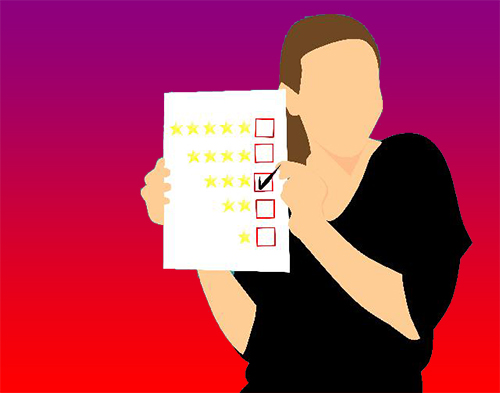 Image (edited) Source: Jumpstory
If there was anything I'd change about this juice, it would just be the sweetness and maybe add more of the red currants and red cherry to the flavour as it's really difficult to taste, but this could just be me.
With all that being said, I'd only recommend this juice to someone I know that is a fan of sweet fruity e-liquids.
If this is you, then you may just want to give it a go!
Have you tried Forest Berries ICE by IVG or any others in their range? Let me know your thoughts on what it is you tried below…