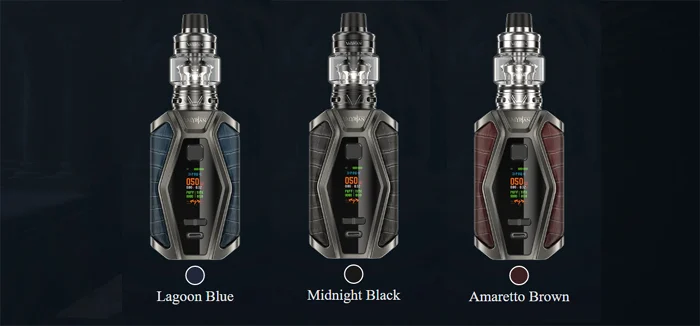 The Valyrian 3 Kit from Uwell is the latest mod from Uwell, which includes both the Valyrian 3 mod and the Valyrian 3 tank.
While there are couple of things about this kit I do like, there's more about it that I don't I'm afraid.
They made some questionable choices when it came to the design, all of which I'll go over throughout this review.
Before we get into that, here's the rough cost of the kit in case you do want to buy it after reading this…
Price UK: ~ £79.99 available from vapeuk.co.uk
Price US: ~ $109.99 available from elementvape.com
Specs & Features (MOD)
Dimensions – 85.2mm by 52mm by 31.4mm
Dual High-Amp 18650 Batteries – Not Included
Wattage Output Range: 5-200W
Voltage Output Range: 0.7-8.0V
Resistance Range – VW Mode: 0.1-3.0ohm
Resistance Range – TC Mode: 0.1-1.0ohm
Temperature Range: 200°-600°F / 100°- 315°C
Power Mode
TCR Mode
Zinc-Alloy Chassis Construction
Intuitive Firing Button
0.96″ Color Screen
Two Adjustment Buttons
LED Indicator Lights
Hinged Bottom Battery Door
Threaded 510 Connection
Type-C USB Port
Available in Midnight Black, Lagoon Blue, and Amaretto Brown
Specs & Features (Tank)
30mm Diameter
6mL Tank Capacit
Flip Top Fill System – Dual Fill Ports
Stainless Steel Tank Construction
Uwell Valyrian 3 III Coil Series
0.32ohm UN2 Coil – rated for 80-85W
0.14ohm UN2-2 Coil – rated for 80-90W
Threaded Coil Installation
Dual Slotted Bottom Airflow Control Ring
Threaded 510 Connection
Available in Silver, Gunmetal, Black, Blue, Iridescent
Contents
1 Valyrian III Mod
1 Valyrian III Tank
1 0.32ohm Valyrian III Coil
1 0.14ohm Valyrian III Coil
1 Replacement O-Rings
1 User Manuals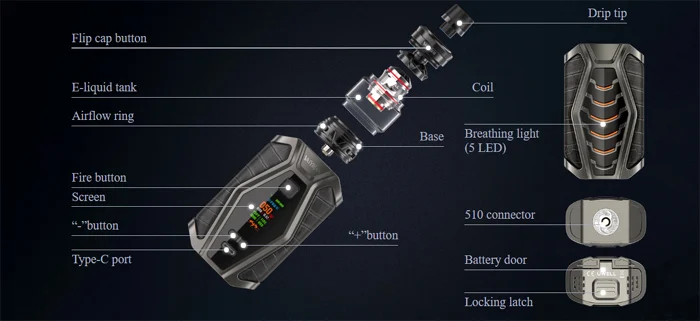 Packaging & Design
The Valyrian kit is a dual 18650 powered mod that comes with the Valyrian 3 tank, an extra 0.32ohm coil, some spare O-rings and the user manual.
As for the design, while I think it looks pretty cool, I'm not here nor there with it.
It's definitely unique, and feels really nice to hold due to the softness of the fake leather, which makes it feel really comfortable when held in the palm of your hand.
One thing I don't like about this design is the bottom latch where you insert the batteries. I've never been a fan of this design since you are regularly putting the mod down on that bottom door and I've seen all too many times where they get loose and even stop shutting properly.
The battery compartment is one of the most important things to get right due to safety, so when I see such poor design choices on mods like this, it really does annoy me.
On the top the 510 pin is positioned in the centre allowing it to fit a 28mm atomiser quite comfortably.
One more thing worth mentioning about the design is that the side opposite the screen lights up as you press the fire button to vape.
You may have been using the device and not noticed this if you've not used it in the dark since it is quite discreet, but it's a pretty cool feature none-the-less.
Display
The display has a nice mix of colours and I found that the screen is only easy to read due to the different colours used.
The screen is tiny for this device. Like really small. I would have preferred a larger one, so it's a major L here for me.
It's not a touch screen so you need to use the buttons on the mod to navigate through the menu.
The screen does have a lot of info packed in such as: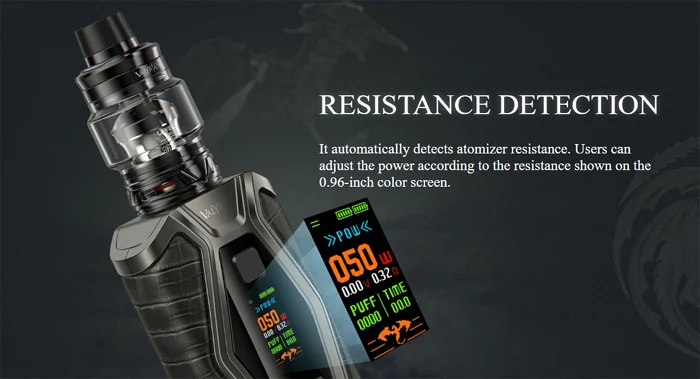 Battery level indicators
Mode
Wattage
Voltage
Coil Resistance
Puff Counter
Valyrian Logo
Functionality
The Valyrian 3 only has two mods: TCR and Power.
If you're looking for a lot of other functions then this isn't the one for you.
I personally don't mind this since I only use my mods in normal power mode, but I know a lot of you like and use a lot of the other functions we usually get on mods these days.
You can lock the mod so that you can't accidently press any of the up and down buttons and you do this by pressing the 'up' button and fire button at the same time.
You will still be able to fire the mod, but you won't be able to adjust the settings.
If you want to lock the entire mod so you can't press any of the buttons including the fire button, you just push the 'down' button and fire button at the same time.
Pressing all three buttons at the same time will force a factory reset so all the settings go back to how they were when you opened the box.
The fire button placement is decent, but it's a little small. I don't understand why they have not utilised what is quite a large space on the mod to make the buttons bigger?
All in all, there's nothing too special about the functionality. It's all pretty basic stuff, and this is what some of you prefer.
I'm all for keeping things simple, but just keep in mind that if you like more of the techy stuff then you'll probably not be a big fan.
Valyrian 3 Tank
The Valyrian tank looks awesome, and I love the fact that it has a 6ml capacity, but sadly it fall quite short when you take into account the top-fill design.
To fill the tank you have to press a button that is easy to accidently press at times where you don't intend to open it.
I get that it's a lot more convenient to be able to press a button than twist it off, but it's also more prone to accidents that could be avoided.
For example, if you need to take the tank off your mod, you're likely to grab the tank so you can twist it off. This can accidently trigger the button, opening the tank, which can leave you with messy e-liquid everywhere.
Admittedly this hasn't happened to me, but I'm sure it would if I kept using it.
Also, if you have tight pockets and put this in your pocket, who's to say that sitting down and standing up won't accidently force open that button?
It may be a bit of a stretch, but I just feel like it's inevitable.
Fortunately they are selling the tank and mod separately too, so if you're like me and don't like this type of design, you could just buy the mod and leave the tank on the shelf.
As for the coils, there are currently four options:
SS316 0.32ohm UN2 Valyrian 3 coil (comes with kit)
FeCrAl 0.14ohm Valyrian 3 coil (comes with kit)
FeCrAl 0.15ohm Valyrian 2 coil
FeCrAl 0.16ohm Valyrian 2 coil
I have only tried the two that come with the kit and liked them both.  They both produce good flavour and plenty of vapour.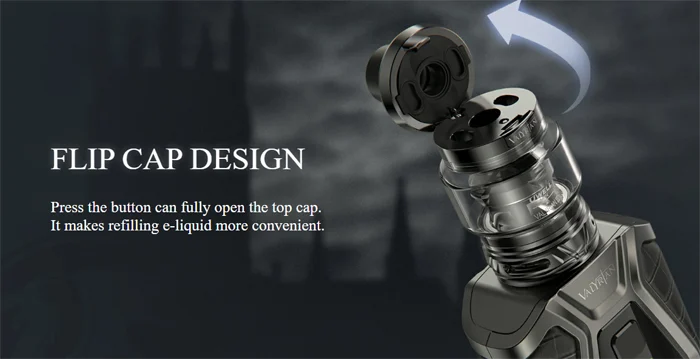 Dislikes
Top Fill Button Location (Tank)
Screen Size
Button Size
Battery Door Hinge on Bottom
No USB cable (although it is recommended to use an external charge to re-charge the batteries)
Likes
6ml of E-Liquid (Tank)
Simple Menu System
Comfortable to hold
USB-C
Fire button placement
Conclusion
Overall, the Valyrian 3 kit is a decent starter kit for those who want something simple and easy to use.
It doesn't have a lot of bells and whistles, but it does what it's supposed to do without any fuss.
The tank is my biggest issue with this kit – I don't like the button placement and find that it's easy to accidently open.
Other than this, there's a lot to like about the Valyrian 3 if the design flaws I picked at are not a big deal to you and you like the overall look.